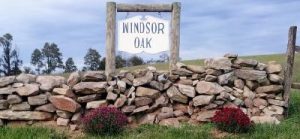 Bringing home a new puppy is a very exciting experience. The best way to get a puppy is through adoption from a licensed puppy breeder. Dogs that come from breeders are tended to with care and love so that they may fit right into their new family.
The Yorkie Poodle is a very sought after puppy. Their undeniable cuteness and perky temperament make this unique breed a joy for a family or single household. The Yorkie Poo is smaller in size and but has a big personality.
Before adopting and welcoming your Yorkie Poo into the home, you should plan ahead for their arrival. First, you want to visit the breeder you choose. Regardless if they're from the same litter, not all puppies will look or act the same.
Scheduling a visit to the breeder allows you to see the environment the puppies have been raised in and ask the breeder questions about care, the puppy's parents, temperament, how to potty train, veterinarian visits, shot records, and so forth. Once you have chosen a puppy to adopt, now is the time to prepare the home.
Items you will need to purchase include:
Food (check with breeder for recommended diet) Food and water bowl Short non-retractable leash Wire crate with divider Soft bed Chew toys Fleece pad Leash harness
You will want to start obedience training right away with simple commands, sit, stay, lie down, etc., as well as how to potty train.
Puppy shots are given on a schedule just as with a new baby, so you'll need a trusted vet to look after your puppy.
After you have officially adopted your puppy, spend the next few days getting acquainted with one another. This is an adventure for both you and your Yorkie Poo so enjoy every minute! For a look at our current Yorkie Poo and other breeds available, be sure to visit our website and contact us today!