Is your rental apartment, small condo or townhouse getting too cramped for you and your dog? It may be time to find a bigger home with a backyard for your active dog to stretch its legs and for you to have some free time to adjust to your new surroundings.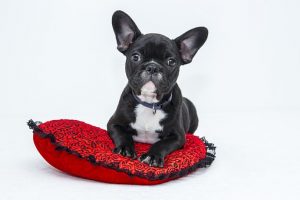 How to find the right house
Talk to a real estate agent: As you begin your search for a new house, you should inform your real estate agent that you are a dog owner. Your agent will be able to help you to search for pet-friendly areas. The agent also can research city and county ordinances that are in place for safety.  In many cases, dog owners are required to keep their four-legged friends on a leash and clean up after their pet in public areas.
Size of your dog: It's important to consider the size of your canine companion. A large dog would have more freedom to roam in a backyard and spacious home.
Distance from your where you work: You also will need to determine how far you live from your office. Will you be able to maintain a similar schedule to tend to your dog's needs? Be sure to scope out any local parks and walking trails for you and your pet. You may want to tour the neighborhood to see if it is a dog-friendly area.
How old is your dog?: Keep your dog's age in mind. Stairs could put a lot of stress on an older dog that may be showing signs of arthritis.
Keeping Fido clean: House hunters should look for a laundry room with a large, industrial sink or additional bathroom that may be able to double as a built-in dog wash.
Welcome home
During the big move, it's ideal to crate or board your dog with a pet sitter. Once the dust settles, help your dog get acclimated to your new home, but consider doing so – at first – while leashed. You should only use body language or simple sounds as you show your dog around its new environment. Comforting signals will allow your overwhelmed dog to focus on you.
Your dog will need time to get acclimated to the house and its smells. Be sure to pack your dog's favorite bed, towels, bowls and toys. Resist the urge to clean your dog's items; the old smells from your previous home will reduce your dog's stress of a new place. When helping your dog to adjust indoors, it's also best to pick a temporary, gated-off room such as a kitchen that may have easy-to-clean floors and allows your dog to be the center of attention. A fenced-off space will train Fido to stay away from unwanted areas.
While you are unloading boxes, you should continue playing with your furry friend. Make sure you give your dog some attention to keep your dog happy and friendly.
It is highly recommended to get your dog or cat a license or microchipped in case your pet ever gets lost. Check out your local animal care and control for more information.
Finding a veterinarian
You can bond with your neighbors who also may be pet owners by seeking suggestions for a veterinarian in your new neighborhood. Schedule your pet's first appointment for vaccinations and check-ups to help you and your dog get acquainted with a new animal doctor. Your new neighbors also might offer suggestions for dog walkers and nearby doggie day care centers to set up a routine for your best friend.
If your dog does experience stress after the move, you should talk with a veterinarian or visit a pet store about natural calming tablets, anxiety shirts or hormone sprays that can put your dog at ease.